Electroadhesion. It only looks like magic.
We channel the same static cling that makes a balloon stick to your hair and use it to automate the handling of virtually any material. Electroadhesion has the finesse to handle something as fragile as an egg, as flimsy as soft fabric and as unwieldy as a 50 lb. box.
Our products combine the power of a thousand custom solutions into simple appliances ready to work on day one. Not only are they vastly more flexible than current solutions, they're also cheaper, faster and consume far less power.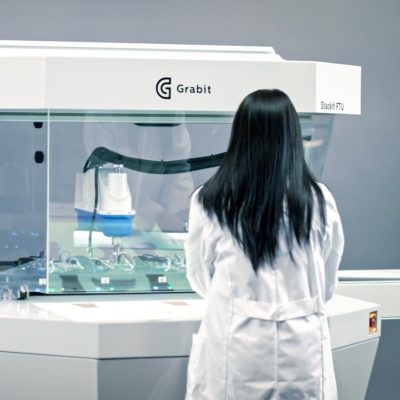 Experience the power of 20x productivity
Stackit™ is an auto-layering robot that delivers 20x productivity and a less than 2 year ROI. Its electroadhesive gripper has limitless flexibility –– easily stacking materials like leathers, meshes and composite fibers. Industries as diverse as aerospace and apparel already use Stackit™ to automate in ways they never imagined.
Bottom line:
20x productivity
Less than two year ROI
Ultra-high throughput
Sub-mm precision
Applications:
Footwear
Apparel
Automotive
Aerospace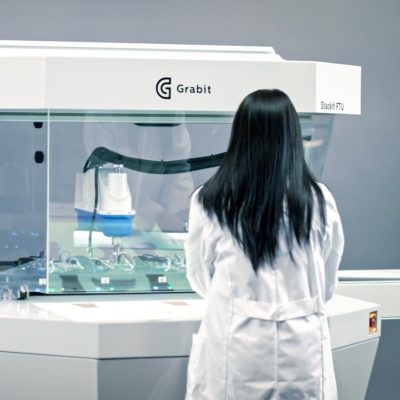 Say goodbye to gravity
Standard gravity-fed conveyors are a study in chaos. Packages uncontrollably tumble down their lanes, often becoming damaged in the process. The end result is a dangerous, time-consuming mess. But Meterit™ gives you the power to take control of your process.
We infuse gravity-fed conveyors with an electroadhesive film that installs intelligence into previously uncontrollable load lanes. When the loader's full, sensors activate the adhesion and lock your packages in place. Once the loader's cleared, the next packages automatically release. What was once a haphazard process becomes safer, quicker and easier.
Bottom line:
50% increase in load efficiency
Reduced package damage
Improved worker safety
Applications:
Logistics
Package shipping
Anywhere you load a truck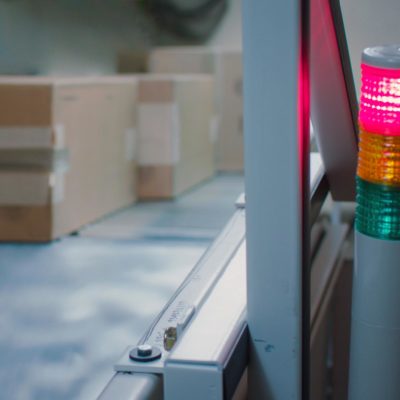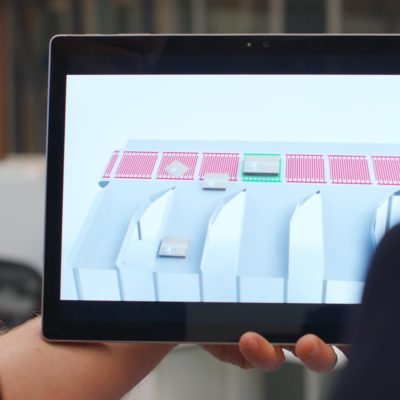 Believe your eyes
Conveyit™ redefines the conveyor belt for the 21st century. Its secret weapon is its electroadhesive belt that acts like a magnet, holding virtually anything it touches in place. Conveyit™ delivers such finely-tuned control that you can activate and deactivate its static cling at will. This unleashes previously impossible capabilities, like automated sorting and delayering.
Conveyit™ effortlessly moves packages of all sizes and weights at angles that normal conveyors couldn't dream of. And because the belt secures everything it touches, it runs at double the speed of traditional solutions.
Bottom line:
Automated sorting
Automated delayering
50% increase in operation density
100% steeper conveyance
2x speed increase
Applications:
Logistics
Warehouses
Airports
Production facilities
Anywhere a conveyor is used